----------------------- June -------------

Wednesday 15 June 7.15pm
The Slave Ships of Parkgate & Neston
Tutor: Antony Annakin Smith
Parkgate was a major seaport during the height of the slave trade and many local people and ships were involved in the trade one way or another. Based on his original research, Anthony reveals the local links to the trade, shows how the slave trading business really worked, and discusses events on many of the voyages undertaken by ships with local connections.
At Burton Manor Gardens, The Village, Burton CH64 5SJ
Full Fee: £8 ( £6.50 Friends of Burton Manor Gardens ) Enquiries and Bookings - burtonmanorgardens@gmail.com, 0151 345 1107. Tea, coffee, soft drink & biscuits provided.

Saturday 18th June 10am to 3pm
Heswall Farmers' Market
Third Saturday of every month
www.hdba.uk/events/heswall-farmers-market


----------------------- July -------------

Sat 2nd July 9am til 1pm
Neston Farmers' & Food Makers' Market
The first Saturday of every month, at the Market Square, Neston.

Sunday 3rd July, 1.30pm to 5pm
Open Day at the Gardens of Poulton Hall
The Lancelyn Green family's lovely, historic gardens have fascinating features for adults and children to enjoy - sculptures, Oriental Garden, Classical Garden, Bee Garden, Alice in Wonderland Walk, Jabberwocky, Robin Hood, Nursery Rhyme Garden and so much more. There will be good company, a Chinese Raffle, a Human Fruit Machine, plant sales, teas and free parking.
The Swing Band from Wirral Grammar School for Girls will play as will Kenny Roberts, guitarist.
Admission £4, accompanied children free - all proceeds go to Wirral and Merseyside Samaritans.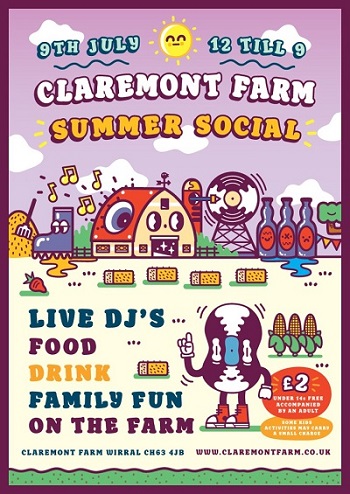 Friday 15th July 9pm - 11pm
Bat and Owl Night at Royden Park
Join the Ranger on this evening stroll and discover where bats and owls live and hunt.
Meet at the Court Yard/Coach House at Royden Park.
Wind/waterproof clothing and stout footwear are essential. Sorry no dogs.
Booking requirements/numbers: Booking essential. Please contact Royden Park on 0151 677 7594
Contact: midwirralrangers@wirral.gov.uk

Saturday 16th July 10am to 3pm
Heswall Farmers' Market
Third Saturday of every month
www.hdba.uk/events/heswall-farmers-market


Wednesday 27th July 10am - 3pm
All About Owls at Royden Park
Join us and a selection of owls for an informal educational talk followed by some fun activities that will enhance your knowledge of owls for both young and old. Led by our expert Steve Dewsnap of Rockcliffe Raptors. Number limited so please book. There is a small charge £2 per person.
Meet at the Coach House/Court Yard at Royden Park.
The Tea Servery here is open for refreshments.
Sorry no dogs in the Coach House when these birds are on display.
*Booking essential* - Please contact Royden Park on 0151 677 7594 or email midwirralrangers@wirral.gov.uk

Thursday 28 July 8pm
Some Birds of South West Lancashire
Experiences from North of the River Mersey by a local Southport birder.
Ron Jackson
Wirral Bird Club More details

Fri 29th July
The Graduate
Ben has recently graduated from college, with his parents now expecting great things from him. At his "Homecoming" party, Mrs Robinson, the wife of his father's business partner, has Ben drive her home, which leads to an affair between the two. The affair eventually ends, but comes back to haunt him ...
A Hoylake Community Cinema film, at Hoylake Parade
Licensed bar, fresh food. Doors open 6.30 & film 7.30pm
For more details or to book visit www.hoylakecommunitycinema.co.uk

Sunday 31 July
Cleaver Heath L.N.R. and Heswall Fields N.T.
Discover Heswall's heathland and the Dee Marshes.
Wirral Bird Club Field Meeting More details

----------------------- August -------------


Wednesday 10th August 10.30am - 3.30 pm
Bumble Bee Workshop and Walk
Join the Ranger and Liverpool Museums on this Bumble Bee workshop in the morning then on a walk to identify the different Bumble Bees that frequent the Walled Garden.
There is a small charge of £2 per person child/adult
Meet at the Court Yard/Coach House at Royden Park.
The Tea Servery here is open for refreshments.
Sorry no dogs in the Coach House or Walled Garden
*Booking essential* - Please contact Royden Park on 0151 677 7594 or email midwirralrangers@wirral.gov.uk

Thursday 11th August 8pm
The Philadelphia Story
Moonlight Flicks. Grab a deckchair, get down to Ashton Park, West Kirby and enjoy some of the best films out, wirelessly under the stars. Tickets £8.50. For more details and to book visit www.storyhouse.com/category/film

Friday 12th August 8pm
Dirty Dancing
Moonlight Flicks. Grab a deckchair, get down to Ashton Park, West Kirby and enjoy some of the best films out, wirelessly under the stars. Tickets £8.50. For more details and to book visit www.storyhouse.com/category/film

Sat 13th August 9am to 1pm
Wirral Farmers' Market
2nd Saturday of every month
New Ferry Village Hall
www.wirralfarmersmarket.co.uk

Saturday 13th August 8pm
Mad Max: Fury Road
Moonlight Flicks. Grab a deckchair, get down to Ashton Park, West Kirby and enjoy some of the best films out, wirelessly under the stars. Tickets £8.50. For more details and to book visit www.storyhouse.com/category/film

Sunday 14th August 8pm
Inside Out
Moonlight Flicks. Grab a deckchair, get down to Ashton Park, West Kirby and enjoy some of the best films out, wirelessly under the stars. Tickets £8.50. For more details and to book visit www.storyhouse.com/category/film




Sat 27th August, 9 - 1pm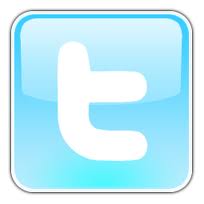 West Kirby Farmers' Market
St Andrew's Church Hall, Graham Rd, West Kirby CH48 5DE
Buy from a great selection of locally produced food, including homebaked biscuits, traybakes, small cakes & flapjacks from the West Kirby kitchen of Funky Flapjacks. Today and the 4th Sat in every month. Genuine local producers selling quality artisan foods. Organised by local volunteers, producers and Transition Town West Kirby. www.westkirbyfarmersmarket.co.uk


Sat 10th September 9am to 1pm
Wirral Farmers' Market
2nd Saturday of every month
New Ferry Village Hall
www.wirralfarmersmarket.co.uk

Sat 10th September
Wirral Earth Fest
West Kirby's amazing family festival returns this weekend - more details coming soon.

Sunday September 11th 2-4pm
Port Sunlight Lyceum Brass
Ashton Park Summer Concert Series
Performances will take place in the Upper Park Arena, Ashton Park, West Kirby





Sat 24th September, 9 - 1pm
West Kirby Farmers' Market
St Andrew's Church Hall, Graham Rd, West Kirby CH48 5DE
Buy from a great selection of locally produced food, including homemade pasta, sauces and pesto from Hemingway's Pasta. Today and the 4th Sat in every month. Genuine local producers selling quality artisan foods. Organised by local volunteers, producers and Transition Town West Kirby. www.westkirbyfarmersmarket.co.uk